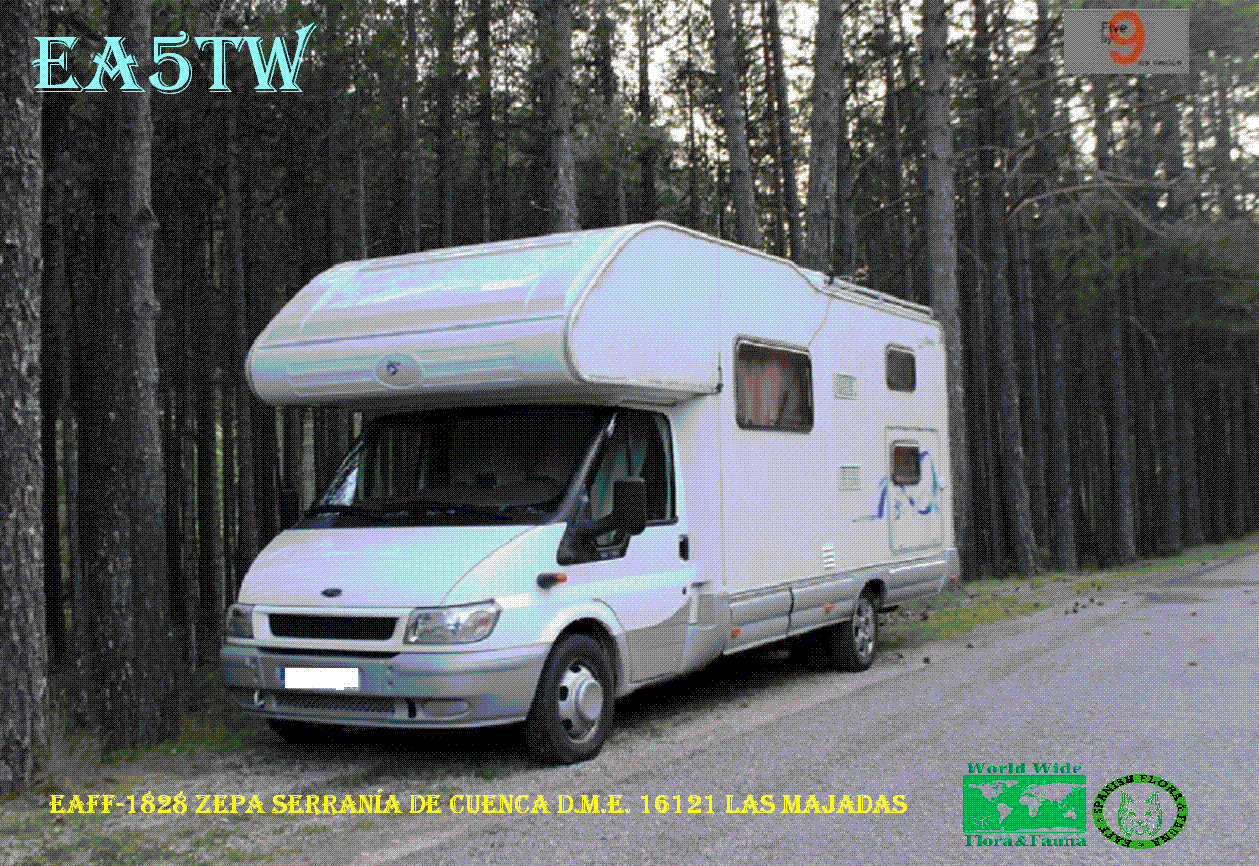 Este espacio natural de gran extensión, está formado por un conjunto de sierras que abarcan casi una quinta parte de la provincia de Cuenca y más de un término municipal de Guadalajara. Destaca la gran extensión y el grado de naturalidad de sus masas boscosas, con presencia de vegetación relíctica así como la variedad de formaciones geomorfológicas de alto valor.
This natural space of great extent, consists of a set of hills that cover almost one fifth of the province of Cuenca and a municipality of Guadalajara. It highlights the great extent and degree of naturalness of their forested areas with presence of relict vegetation and the variety of geomorphological formations of high value.
Los pasados días entre 02/06/2016 y 05/06/2016, el amigo "Alf" puso en el aire este espacio natural el Zepa Serranía de Cuenca, en el municipio de las Majadas, se trabajaron las bandas 40 y alguno en 20 metros ssb, al final sobre 291 qso´s descontando los repetidos, muchas gracias a todos por vuestra participacion, y os esperamos pronto sobre mitad del mes de Junio que haremos el parque natural del Peñón de Ifach, hasta entonces 73 Dx. EB5HRX qsl manager Five By9 Dx Group Activations.
Last days between 06/02/2016 and 05/06/2016, the friend "Alf" put on the air this natural space the Zepa Serrania de Cuenca, in the municipality of Majadas, 40 bands worked and some 20 ssb meters, at the end of 291 QSOs discounting repeated, thank you very much to all for your participation, and I hope soon over half of June we will do the natural park of Ifach, until then 73 Dx. Five By9 EB5HRX QSL Manager Dx Group Activations.
Descarga el Log en formato pdf, download Log in pdf format: